We all need advice
sometimes
Get in touch with Bart - Do you have a specific question
for Bart? Or would you like to set up a time to discuss
your greenhouse climate on a deeper level?
Either way, our experts are here to talk anytime.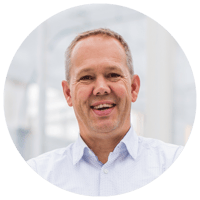 About Bart
Svensson consultant Bart Bakker is a former grower of cymbidiums and trader in roses. Due to his horticultural experience, he wants to stand next to the grower as a partner to advise and help him or her on how to produce the best products. Bart believes that "by working together with the grower, the result will only get better."
Area of expertise:
Climate screens
Climate solutions