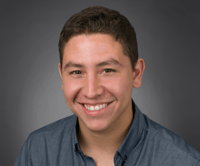 About Alejandro
Alejandro Medina joined Svensson as a Climate Consultant in 2017. As a biotechnology engineer, Alejandro is able to share knowledge to our customers throughout the whole life cycle of their crops, he can also help them with technical and innovation consulting that will allow them to face factors that are currently a problem at their greenhouses and at the same time increase their yields and quality, combining traditional and modern agriculture.
Alejandro has a Bachelor's Degree in Biotechnology Engineering and he gained theoretical knowledge and practical exposure during his thesis at the IPN-CIDIR research center
Area of expertise:
Greenhouse climate management
Climate screen selection and control
Insect screen advisor
Greenhouse energy balance
Send a message to Alejandro!