We all need advice
sometimes
Get in touch with Nelzon - Do you have a specific question
for Nelzon? Or would you like to set up a time to discuss
your greenhouse climate on a deeper level?
Either way, our experts are here to talk anytime.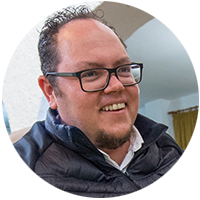 Nelzon Perez
Spain and Portugal
About Nelzon
Nelson Perez advises growers in Spain and Portugal. He studied at the Central University of Venezuela in the capital of Caracas and completed his Masters in Greenhouse Production at the University of Almeria in Spain. Because his mother is Spanish, he has dual citizenship. He has been working and living in Spain since 2014.
Area of expertise:
Climate and screen solutions
Xsect insect control solutions
Send a message to Nelzon!